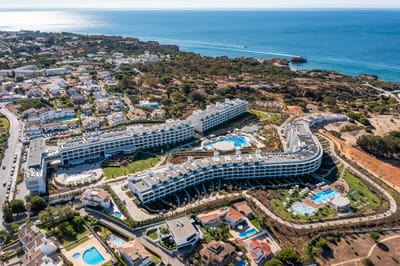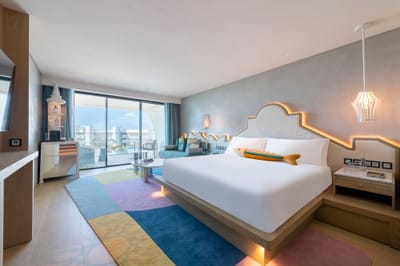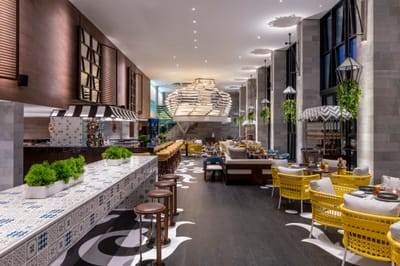 Welcome to the W Algarve, where relaxation, rejuvenation, and mindfulness meet the beauty of the Algarve coast. Oxala is proud to offer a range of wellness programs at this stunning new hotel, designed to help you unwind, destress, and connect with your inner self.

Whether you're an experienced yogi, a beginner surfer, or simply looking for a moment of peace and tranquility, our programs have been created with you in mind. From Yoga to Yoga & Surf, and Mindfulness, we offer a range of experiences that are tailored to your individual needs and preferences.

Our Yoga program is designed to help you find balance and harmony in your mind, body, and spirit. Led by experienced instructors, you'll practice a range of poses and breathing techniques, leaving you feeling relaxed, refreshed, and centered. We offer classes for all levels, so whether you're a seasoned yogi or a complete beginner, you'll find something to suit you.

If you're looking for something a little more active, why not try our Yoga & Surf program? This unique experience combines the benefits of Yoga with the thrill of surfing, allowing you to connect with the ocean and the natural beauty of the Algarve coast. Led by experienced surfers and yoga instructors, you'll learn the basics of surfing while also practicing mindfulness and relaxation techniques.

For those seeking a deeper connection with their inner selves, our Mindfulness & Stress Management program is the perfect choice. Led by experienced meditation teachers, this program will help you develop the tools you need to cope with stress and anxiety, and find a sense of inner peace and balance. We offer a range of meditation techniques, from guided visualization to mindfulness exercises, so you can find the method that works best for you.

At Oxala, we believe that wellness is not just a destination, but a journey. Our programs are designed to help you take the first steps on this journey, and to support you every step of the way. Whether you're looking to improve your physical health, your mental wellbeing, or simply to take a break from the stresses of everyday life, we're here to help you achieve your goals.

So why not join us at the W Algarve for an unforgettable wellness experience? Our expert team is here to help you find the program that's right for you, and to support you every step of the way. We look forward to welcoming you soon!